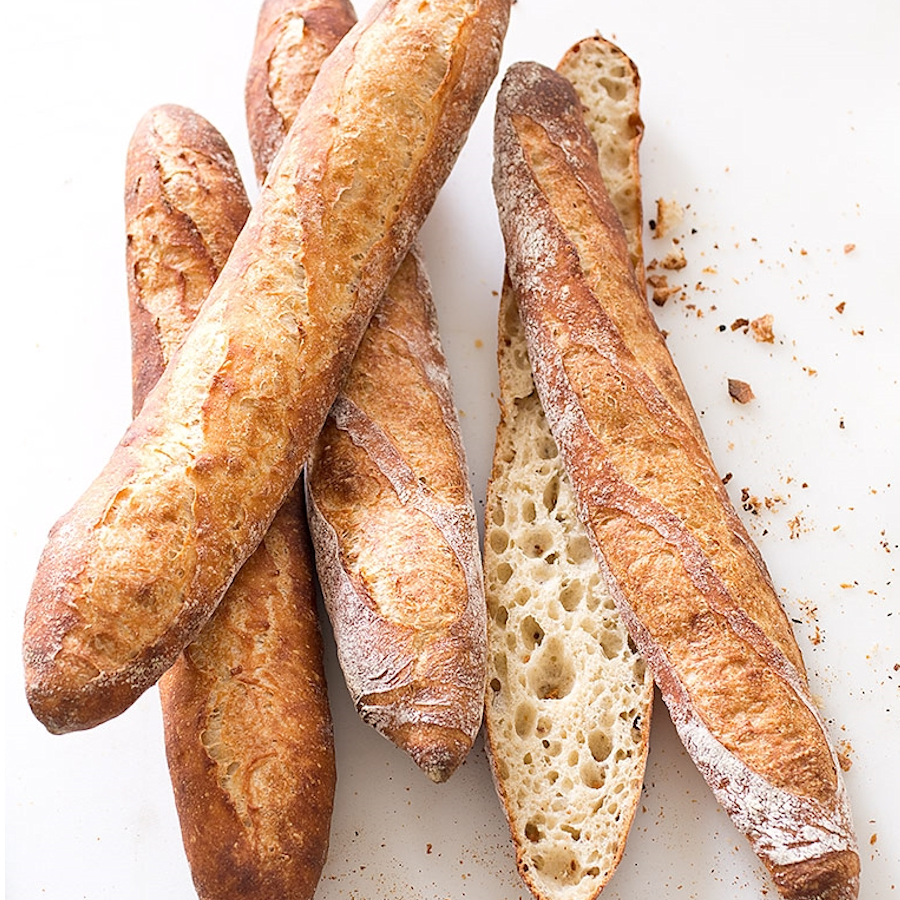 Classes to start in May
What could be better than knowing how to bake up your own batch of rustic bread or French baguettes? 
This hands-on introductory course will teach you the basics of bread making.  During this 4 hour class you will learn how to work with starters to achieve maximum flavor in your breads.  We will make traditional doughs from France and Italy to gain experience with mixing, shaping, proofing, slashing, baking, and steaming.  At the end of the day, you will have learned how to make your own beautiful breads at home. 
Class begins at 10:00 and will include a break to sample some of the breads we will be baking.  Classes will have a minimum of 4, maximum of 6 students, so get your spot early!  Cancellations are accepted up to 1 week prior to class and your ticket is non-refundable but fully transferable.
$125 per person / 4-6 attendees
Location is Schuller's Kitchen in Seahurst, Washington (exact directions will be sent to attendees) If you would like to have a private class on a different date, please contact us at info@schullerskitchen.  Private Sessions are $900 with a maximum of 6 attendees.